Chimney Care and Maintenance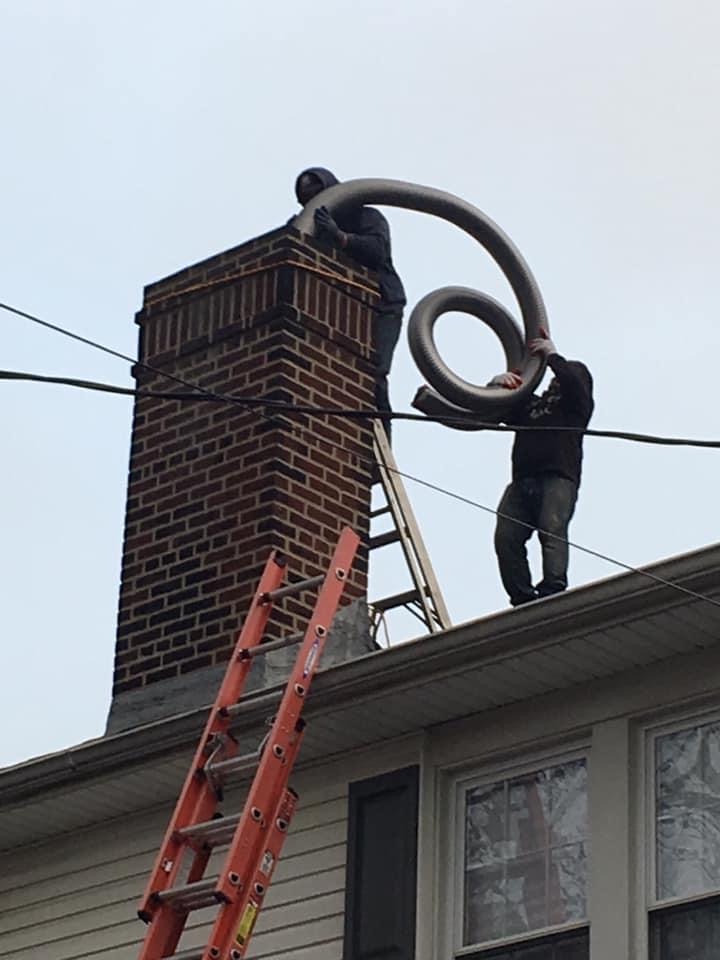 Taking good care of your chimney is very important, whether you are using it for gas, oil, or as a fireplace. The chimney's sole purpose is to be an outlet to remove smoke, smells, or toxic fumes from your home. If the chimney is not operating properly due to being dirty or obstructed, it can affect your health, reduce heating efficiency, and lead to expensive repairs.
Every chimney should be cleaned and inspected annually to make sure it's safe to vent. By doing this we are trying to either avoid costly repairs or catch potential problems in the early stages. This can hopefully minimize fire risks, prevent carbon monoxide poisoning, reduce chimney repair costs, remove smells, and increase heating efficiency.
After making the wise choice to have your chimney looked at, you need to locate a reputable company. Here at Jakobsen Chimney and Boiler, we have been serving NYC for over 40 years and NJ for almost 10 years. We are confident that we can not only solve your chimney issues but do it safely and at a reasonable price. We pride ourselves on developing lifelong customers who are satisfied and will happily recommend us to their friends and neighbors. Please give us a call if you have any questions. Thank you for making Jakobsen Chimney and Boiler your choice for all your chimney needs.